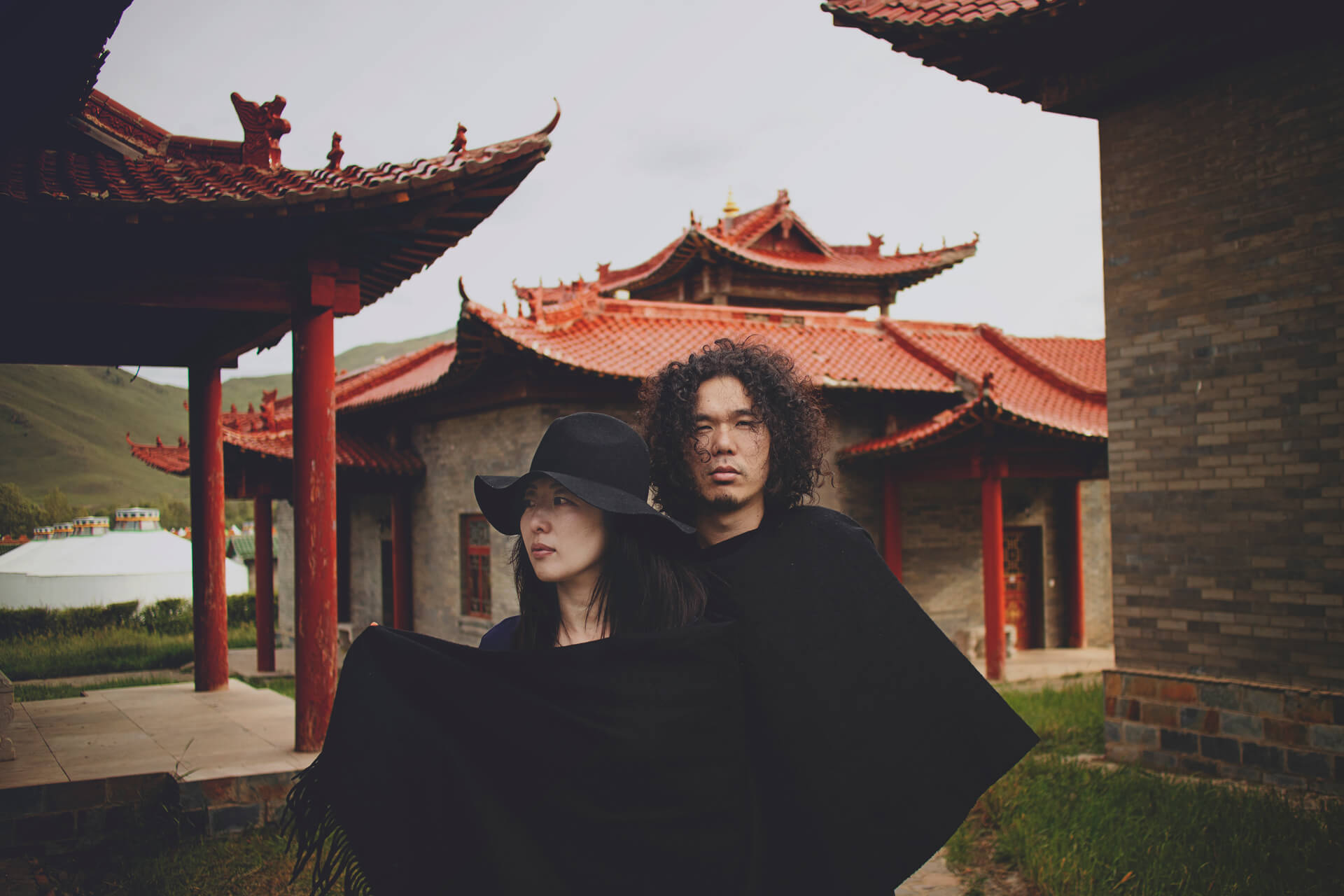 UHNELLYS
---
kim : Vocal, Baritone guitar, Trumpet
midi : Drums, Chorus
kimのバリトンギターによるリアルタイムサンプリングと、それにジャストのタイミングで合わせたmidiのグルーヴを基盤に、ロック、ヒップホップ、ジャズの垣根を飛び越えた独自のサウンドを構築する男女2人組ユニットUHNELLYS。

2012年、自主レーベル〈I'mOK〉を設立し、DIYで活動中。アジア、アメリカ、カナダ、ヨーロッパ、オーストラリアなどの海外ツアーも敢行。2017年、ニューヨークで開催された野外フェスでヘッドライナーを務める。唯一無二のスタイルとライブパフォーマンスで、海外からの評価が急上昇中のUHNELLYS。その企みはまだまだ続く。

UHNELLYS are a two-piece indie band from Tokyo, Japan. Kim (lead vocal, bass, guitar and trumpet) and Midi (drums and backing vocals) create an original structure and sound in which the boundaries of rock, hip-hop, and jazz are blurred to create something new. UHNELLYS are a rising star in Tokyo and beyond due to Kim's incredible singing skills and rapping and Midi's musical skill, energy and sexiness on drums. Often referred to as a hip-hop, jazz, rock version of the White Stripes, UHNELLYS really prove that the voice is also a musical instrument and they use this talent to structure beats and sounds in their songs. Philosophical. Aggressive. Unforgettable!
---
LINKS:
http://www.uhnellys.com/
TWITTER:
https://twitter.com/unekim