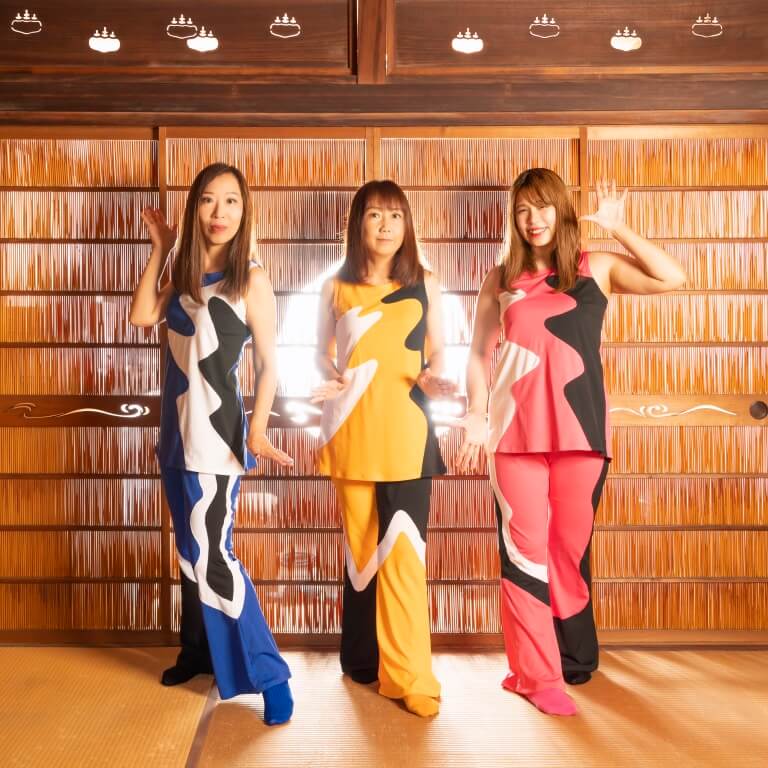 少年ナイフ
---
少年ナイフは、Naokoを中心に大阪で結成される。ちなみにバンド名は、彼女が見つけたポケットナイフの銘柄。
1983年に1stアルバム「Burning Farm」をZero Recordからリリース。
同アルバムは1985年にアメリカのインディーズ・K Labelより発売される。
そのオリジナルなサウンドはアメリカ・イギリス・ヨーロッパで人気を博し、1992年に日本・アメリカ・イギリスでメジャーデビュー。
以後、アルバムリリースとワールドツアーをコンスタントに続ける。
Shonen Knife's front girl Naoko was inspired to form the band by Beatles,Ramones, Buzzcocks etc. in Osaka on December 30, 1981.
The origin of the band name is an old brand name of a pencil sharpener knife.
Their first album "Burning Farm" on zero records, Japan in 1983 was out on an legendary American label "K" Records in 1985.
Their one and only unique sound got popular in North America, U.K. and Europe.
And their first major album "Let's Knife" was released in Japan, U.S. and U.K. in 1992.
Shonen Knife keeps on releasing their rockin' albums and touring rockin'constantly worldwide!

---
LINK:
https://www.shonenknife.net/